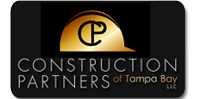 Testimonials:
"Tim's work was outstanding. It was clearly organized and understandable. Both from my end, as a buyer, and from our seller's end, we were able to see the needs and discuss how they would be handled. Tim's work was one of the best parts of this process."
Pastor Geoff Kohler
Palma Ciea Presbyterian Church
Contact Glisson Inspection Services Inc.
Phone: (813) 625.1400
E-mail:
Tim.Glisson@GlissonInspection.com
Contact Form